WWOOF - A Summer in Scotland

One van, two semi-experienced WWOOFers and a dog... it seemed an ideal combination to explore the more remote reaches of Scotland and gather info for a photographic diary. This website contains a little bit about the ups and downs of WWOOFing plus lots of photos to show you something of the people, the places, the work and the land of the Highlands and Islands.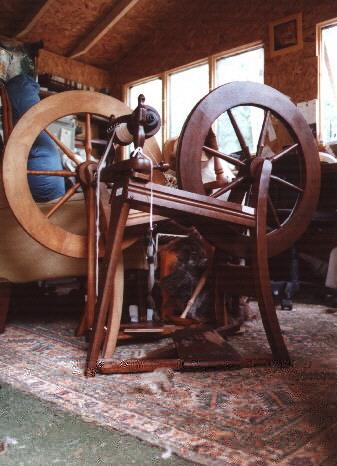 .........
---
For those of you still wondering what on earth WWOOF is...
"World Wide Opportunities on Organic Farms" offers an exchange between enthusiastic travelers with a desire to learn new skills and host farms needing a helping hand. In return for 5-6 hours work a day the WWOOFer receives bed and board and the chance to live as part of a working household in some of the most beautiful parts of the world. For more info, go to WWOOF International's website at http://www.wwoof.org. Especially worth a look, with links to organic farming/permaculture and lots more, is http://www.wwoof.co.nz - WWOOF New Zealand's excellent site.
---
More links....
If you have any comments, questions or suggestions or would like to be added to these links, please e-mail me: ruthdalton@email.com
---
Acknowledgement: The photographs featured in this website were taken using a camera awarded through the Peter Marsh Prize, administered by Edinburgh University in memory of Peter Marsh, a postgraduate student and keen advocate of sustainable living and conservation of the environment.
---