The Affric Mountains
Eight miles of forestry track winding upwards through recently clear-felled land brought us at last to this remote croft. Cross-bred sheep, some Jersey-ish cows and six Highland ponies watched our approach and our host, Iain, welcomed us with a bite for lunch in his caravan. This caravan, soon to be replaced by a timber house, was to be shelter from the voracious midge, respite for sore muscles and a haven of good food - Sasha had an enviable command of her ancient Rayburn.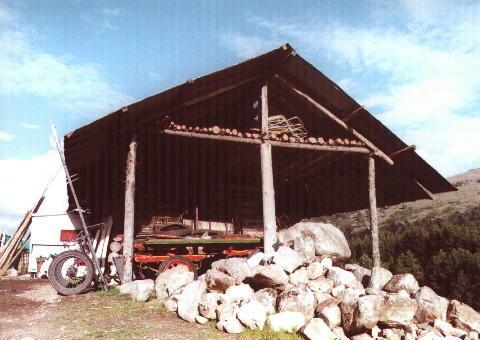 The highland ponies were the beginning of a new venture for Iain and Sasha taking trekkers into the surrounding hills - a wonderful way to see some of the rich diversity of wildlife native to Scotland. Although the scenery was somewhat bleak from the felling of acres of commercial forestry there remained some fantastically twisted "grannie" pines - the old Caledonian pine trees that had been spared the chainsaw.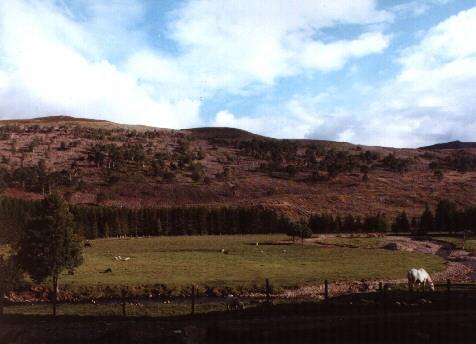 Living this far from any kind of community makes farming hard and the work was physical and demanding. We learnt to handle the "rutter" - a tool resembling a giant's hand trowel - and the "hack", a type of fork, to dig ditches in the boggy fields. We raked grass for silage and hefted tyres, engines and various remains of dead Landrovers to clear a yard.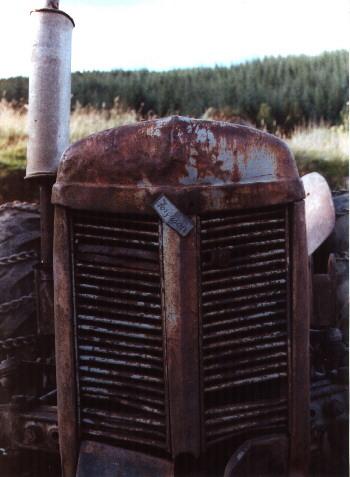 We were thankful for our fitness gained during the summer at this final farm. We also realised some of the "real-life" concerns of people living in truly remote areas. Conservation of the wildlife and land was key to Iain and Sasha's management of their croft, but we learnt that others often view the eagle, peregrine and harrier not as essential components of a highland ecosystem but more traditionally as predators to be eliminated.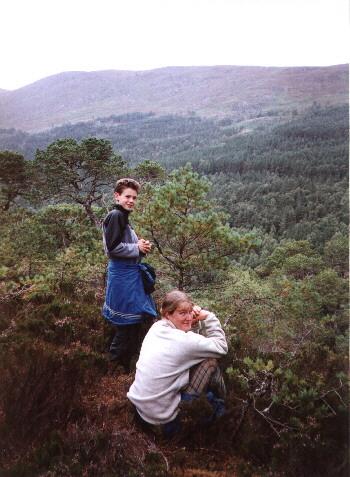 An additional bonus, as always, was meeting other WWOOFers and we were lucky enough to go walking in Glen Affric with some fellow workers from Germany at the end of our stay. This is one of the first areas of Scotland to be replanted with native species after the ravages of commercial forestry in the 50s and containing some of the last remaining ancient Caledonian pine forest - a truly magical combination of lush vegetation, soaring pines and dramatic waterfalls. Check out www.glenaffric.org for details of walking and information about the area.
---