The Beauly Firth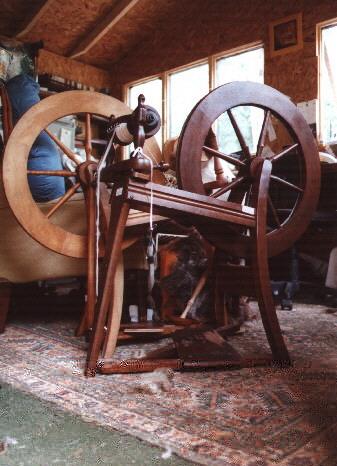 Lying west of Inverness, the Moray Firth becomes the Beauly Firth, a misty rolling country where arable farming is interspersed with wooded hillsides and small towns. In addition to smallholding with small local sales of goat's milk, cheese and eggs, Sheila and Les had each diversified with small businesses based around their own interests. Les takes photographs to exhibit and sell and runs a newsletter for those interested in Forest Gardening (for more info, check out Reforesting Scotland www.gn.apc.org/reforestingscotland) - he also sells plants from his own nursery and is involved in a local group working in local woodland; Sheila is secretary of the Highland Guild of Spinners, Weavers and Dyers and had her own workshops at the croft - Alladin's caves of textiles, plants, looms and wheels.
The relative accessibility in comparison with our other WWOOF farms meant that materials were more readily available - our main project was constructing a new goat-shed at the top of the croft and although much of the wood was recycled from the old building, new roofing sheets arrived days after we did.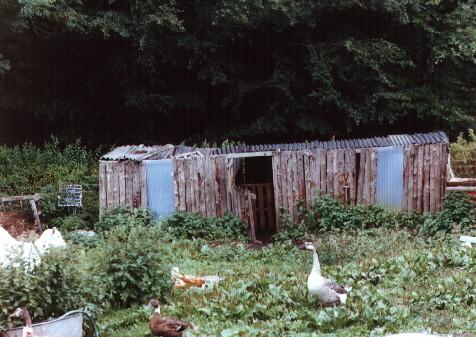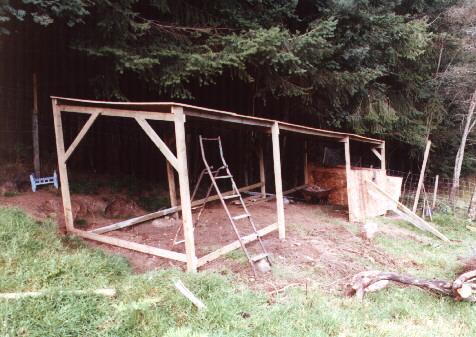 We also enjoyed the proximity of Reelig wood - famous for its amazingly tall trees and great for after-work dog walking. A maze of paths and some truly breath-taking trees meant that we never took the same route twice and the "cathedral" of beeches was a magical place of early morning deer sightings and afternoon sunlight.
A Flower Show in Inverness during our stay gave our hosts an opportunity to display their wares and ourselves the chance to learn felt-making from raw sheep fleece through to finished product.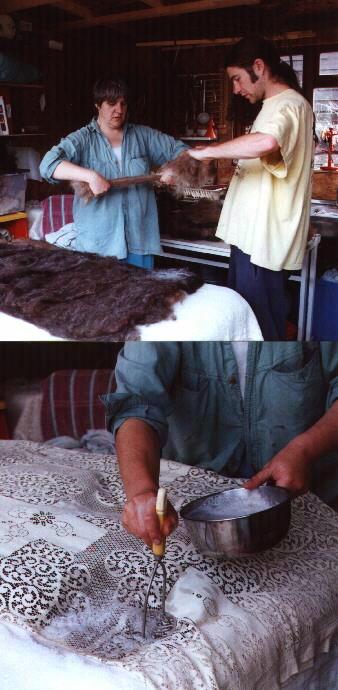 Although the croft was only two and a half acres, terracing the garden and making use of polytunnels enabled Sheila and Les to be self-sufficient in vegetables and fruit with enough to sell and room for plenty of flowers too! Our accommodation was a comfy bothy with beautiful views over the Beauly Firth - a good place to sleep off a fine dinner and home-made wine at the end of a hard day's work...
---